40e Brevet Pédestre du Parc
Sports and recreation , Hiking at Mesnil-Saint-Père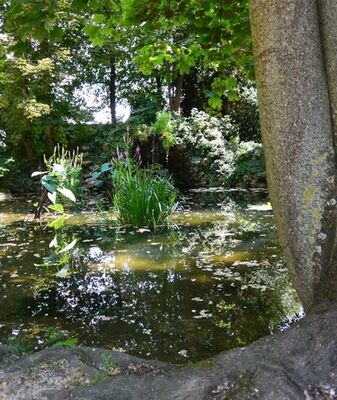 (c) Kty C B - Troyes
A partir de 9H
Organisée par l'Association des Amis du Parc
Le Brevet pédestre du Parc souffle sa 40ème bougie cette année !
Il partira de la Maison des Lacs de Mesnil-Saint-Père et comme chaque année, il signe le retour des beaux jours, puisqu'il se déroule le dimanche le plus proche du printemps. Il aura lieu le dimanche 18 mars prochain.

Quelques petites surprises attendent les participants cette année (départ en fanfare, plusieurs tirages au sort pour des lots de produits du crû, etc.) en raison de cet anniversaire un peu spécial.

Tout comme les années passées, le Brevet pédestre du Parc est organisé dans une démarche de développement durable en utilisant des produits biologiques ou émanant de « circuits courts » (confitures faites maison pour le petit-déjeuner, pain de la boulangerie du secteur et saucisses « knack » du boucher local pour un sandwich chaud qui viendra réconforter les marcheurs en cours de route).

Informations pratiques :

Selon le parcours choisi, les participants traverseront les communes de Mesnil-Saint-Père, La Villeneuve-au-Chêne, Champ-sur-Barse et La Loge-aux-Chèvres. Les parcours de 17 km et 25 km passeront par la Maison du Parc ouverte pour l'occasion.

3 parcours seront proposés :
A noter : nous avons raccourci les plages horaires des départs par rapport aux éditions précédentes.
Parcours n°1 : 11 km. Départ de 9h00 à 11h30
Parcours n°2 : 17 km. Départ de 9h00 à 11h00
Parcours n°3 : 25 km. Départ de 9h00 à 10h30

Comme toujours, les inscriptions se feront directement sur place.

Tarifs :
5 euros pour les adultes
4 euros pour les étudiants, licenciés FFRP, adhérents Amis du Parc et habitants de Mesnil-Saint-Père
Gratuit pour les moins de 12 ans
Cette inscription donne droit à un petit-déjeuner, la feuille de route et un ou plusieurs ravitaillements suivant les parcours dont un sandwich chaud.

Le Brevet du Parc est organisé par Les Amis du Parc,
en partenariat avec la municipalité de Mesnil-Saint-Père et le Parc naturel régional de la Forêt d'Orient.
(c) Kty C B - Troyes
Leave a review about 40E Brevet Pédestre Du Parc :
Horrible

Bad

Average

Good

Excellent
There is no review about 40E Brevet Pédestre Du Parc, be the first to leave one !