EXPOSITION Photo « Champignons » Maison du Parc
Cultural , Sports and recreation , Exhibition at Piney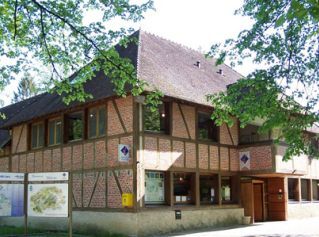 A découvrir jusqu'au 31 décembre 2015.

Alain Champagne, mycologue avéré et passionné, transporte le public à chacune de ses expositions dans un monde où douceur et danger vont de pair. A partir du 3 septembre 2015, la Maison du Parc accueille l'exposition photographique « Champignons » de M Champagne où est dévoilée toute la beauté de ces petites pousses.

Jaunes, rouges, bruns, brillants, mats, filandreux, ronds, en forme de trompette ou d'éponge, autant de nuances pour autant de noms ! Nombreuses sont alors possibles les confusions. Les formes et les couleurs attirent beaucoup mais cela peut aussi être trompeur. Alain Champagne aime souligner leur toxicité : deux espèces qui se ressemblent seront pourtant totalement différentes. Toxicité, comestibilité, cette exposition vous en apprendra beaucoup sur l'univers mycologique.

Pour Alain Champagne, il ne s'agit pas seulement d'alerter le public sur leur dangerosité. C'est avant tout la beauté des champignons qui se révèle sous l'angle de son objectif. Des clichés accumulés après de nombreuses promenades dans la forêt automnale. Des spécimens rares et exotiques s'y laissent admirer...

Horaires d'ouverture de l'Office de tourisme :
Novembre-Décembre. Lundi au vendredi : 13h30-17h

N'oubliez pas que les champignons peuvent être dangereux, demandez toujours l'avis d'un spécialiste avant de les consommer. Prudence !
Leave a review about Exposition Photo « Champignons » Maison Du Parc :
Horrible

Bad

Average

Good

Excellent
There is no review about Exposition Photo « Champignons » Maison Du Parc, be the first to leave one !