La fontaine de Bernn
Cultural , Open days at Bernon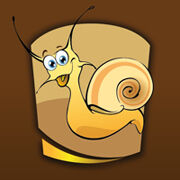 Élevage d'escargots

Tout connaître ou presque sur « l'hélix aspersa », l'HELIX-BERNN élevé à Bernon où il naît, grossit, éventuellement hiberne, mais où il sera cuisiné de toutes façons ... Et pour découvrir l'escargot, rien de mieux que de l'approcher la nuit ! Une visite nocturne qui débutera par un dîner dégustation autour de l'HELIX-BERNN puis se poursuivra par la présentation de l'entreprise et la visite de l'élevage, sans oublier l'intronisation à la Confrérie des Amateurs d'Escargots de Bernon … Une visite singulière, à la fois gastronomique et instructive !

« Opération Métier » : à La Fontaine de Bernn, vous pourrez découvrir le métier d'héliciculteur.

Conditions
Lieu de visite : 2, rue de la Fontaine à Bernon
Nombre de visites : 7 visites
Heure de visite : 19 h 30
Durée de la visite : 2 H 30 environ
Capacité : 8 – 30 personnes
Observations : Visite payante : 22 € par personne comprenant dîner dégustation, visite du site, intronisation à la Confrérie ; vente à emporter ; possibilité de visiter à d'autres dates sur RV au 03 25 70 08 34 ou sur Internet : www.escargot.fr – Ferme Auberge ouverte tous les jours.
Leave a review about La Fontaine De Bernn :
Horrible

Bad

Average

Good

Excellent
There is no review about La Fontaine De Bernn, be the first to leave one !