Le Lac des Cygnes
Concert , Show at Troyes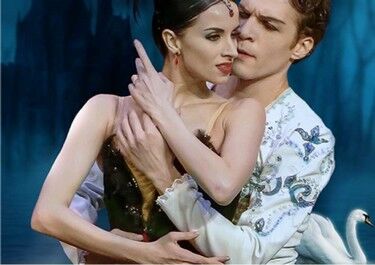 A 20h

Chef-d'œuvre classique intemporel, Le Lac des Cygnes, ballet le plus joué au monde, sera de retour en 2018 et interprété par le Ballet et l'Orchestre de l'Opéra National de Russie pour une grande tournée en France et en Europe.

Ce ballet nous plonge dans la folle histoire d'amour du Prince Siegfried et de la Princesse Odette. Cette dernière est malheureusement prisonnière du célèbre sort du magicien Rothbart : elle se transforme en cygne le jour et redevient femme la nuit. Seule la promesse d'un amour éternel pourra la libérer de cet ensorcellement. Siegfried promet alors à Odette de l'épouser lors du bal donné en son honneur, mais c'est sans compter sur les fourberies de Rothbart et de sa fille Odile. Le Prince parviendra-t-il à sauver sa promise ?

Créé en 1875 par le compositeur russe Piotr Tchaïkovsky, ce ballet connaît des débuts difficiles lors de sa première représentation par le Bolchoï de Moscou en 1877. Ce n'est qu'en 1895 avec la reprise du chorégraphe Marius Petipa que le Lac des Cygnes deviendra le plus grand succès classique de tous les temps.
Entre Pas de deux, duos romantiques et Danse des Petits Cygnes, les danseurs de l'Opéra National de Russie, accompagné par l'Orchestre, interpréteront à la pointe de l'élégance cette œuvre magistrale.

Symbole du ballet romantique, le Lac des Cygnes envoûte et continue d'enchanter des générations de spectateurs.

carré Or : 65 €
cat 1 : 44 €
cat 2 : 34 €
Reservations à la Maison du Boulanger 42 rue Paillot de Montabert à Troyes
Par Téléphone au 03 25 40 15 55
ou en ligne
Frais de vente à distance : 1 € par commande.
Leave a review about Le Lac Des Cygnes :
Horrible

Bad

Average

Good

Excellent
There is no review about Le Lac Des Cygnes, be the first to leave one !