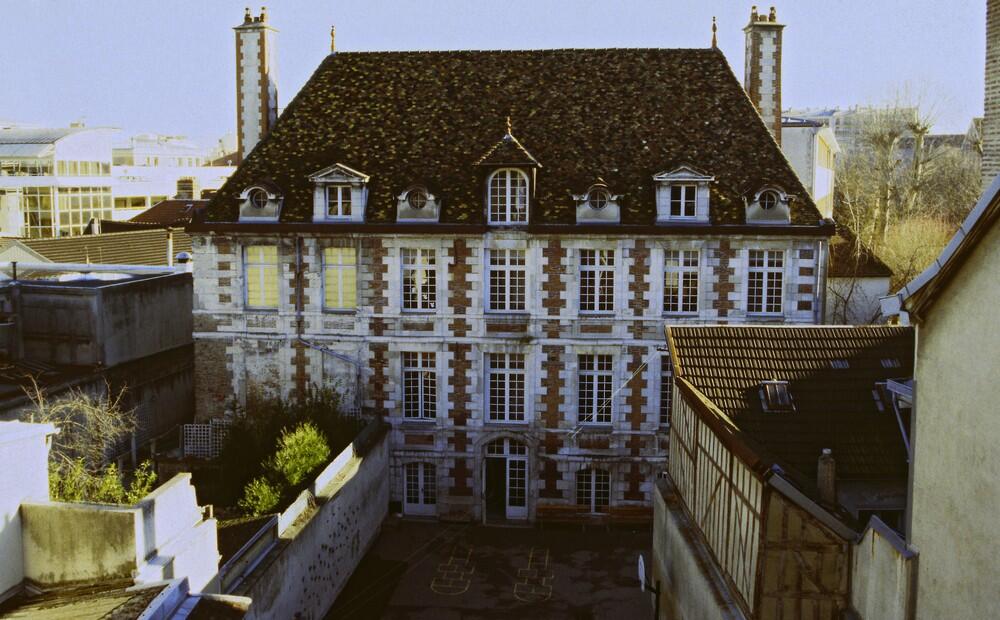 Ancien Hôtel du Commandeur
Mansion house
at Troyes
The rue Général Saussier was called the rue du Temple for 700 years, until 1906, because the Order of the Temple set up its Champagne commander's residence there around 1186.
The Templars were knights whose mission was to conquer the Holy Land, i.e. Palestine and wherever the Infidels dominated Christians.
Founded in 1118 by Hugues de Payns (a village located 15 km from Troyes) assisted by Bernard de Clairvaux, the Order was important in the region. The Counts of Champagne also played an important role in the Crusades.
But the financial might of the Temple caused jealousy and suspicion, leading to its abolition in the 14th century.
The hôtel burned in the Troyes fire of 1524.It was rebuilt in 1639 by Noël Bruslard, Marquis of Sillery, the new master of the Hospitaller Order of Saint-John-of-Jerusalem (today the Order of Malta). Since 1953 it has housed a school of the Oblate Sisters of Saint-François-de-Sales.