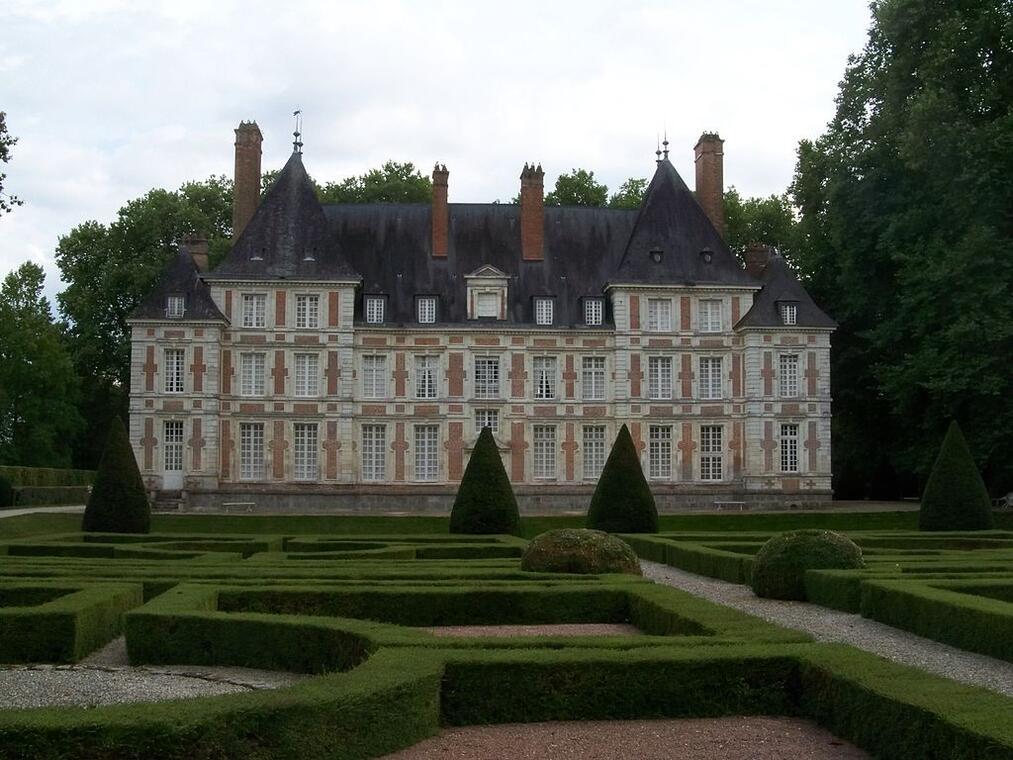 Parc et Jardin du Château de Barberey Saint-Sulpice
Park and garden , British-style , French-style , Ornamental garden , Park
at Barberey-Saint-Sulpice
Located 5 km from Troyes, the castle of Barberey-Saint-Sulpice and its park form a property of 10 ha. The garden is surrounded by a moat fed by an arm of the Seine.
This French-style garden created in front of the castle is divided into four squares visible on a 17th century plan. Here every detail has been thought and executed with precision. Even the gravel is the same colour as the large Louis XIII brick and stone façade.
Harmony, perfection, purity of style: Barberey-Saint-Sulpice Park is even more beautiful when viewed from the reception rooms.
Admirably and patiently restored since 1964, in 1999 it received the prestigious "public utility" label awarded by the Comité des Parcs et Jardins de France.

Opening for the Rendez-vous aux Jardins, for the Journées du Patrimoine de Pays and for the Journées Européennes du Patrimoine. Visits from August 1st to September 15th, every day from 10am to 12pm and from 2pm to 6pm. Visits outside this period for groups on written request. Outdoor visits only. Adult: 3 €.
Accepted customers

Group visits

Séparé du château Louis XIII (1626) par l'ancienne douve, le jardin fut recréé en 1965. Quatre parterres carrés ponctués de topiaires évoquent le jardin de la Renaissance. Parc paysager (10 ha). Monument Historique et Jardin Remarquable. Visite toute l'année pour les groupes, sur demande écrite.

Groups (Max capacity)