Eglise de l'Assomption
Religion , Church at Montiéramey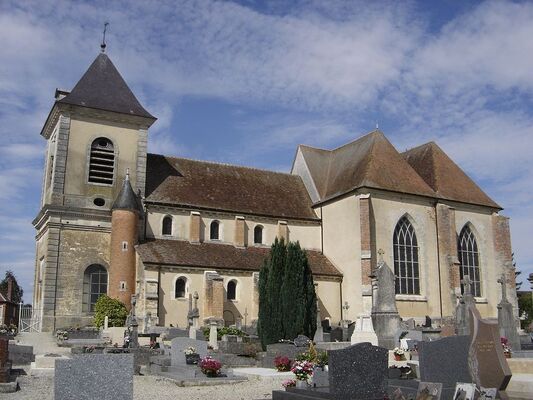 ©TCT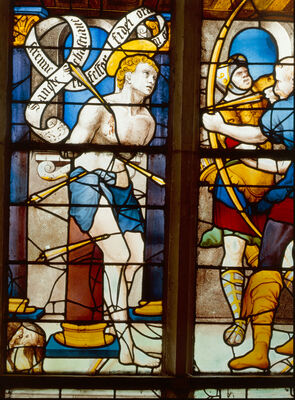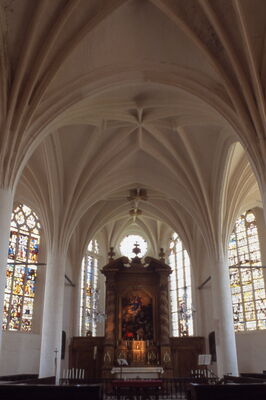 L'église paroissiale de l'Assomption est implantée à proximité de l'emplacement où se tenait jusqu'à la Révolution l'abbaye de Montiéramey fondée en 837.
La nef et ses bas-côtés datent du début du XIIIe siècle pour les murs et du XVIe pour les voûtes. Le transept double et l'abside ont été édifiés dans les années 1540-1545. Les piles isolées du transept ont été étrésillonnées en 1695. Le clocher, édifié au-devant de la façade au XVIIIe siècle, protège le portail à voussures roman de la nef. Une restauration des voûtes du chœur et de la nef a eu lieu en 1994. L'édifice comprend une nef à trois vaisseaux de quatre travées suivie par un transept double saillant. Ce dernier se raccorde au chœur à travée droite et abside à trois pans par l'intermédiaire de pans coupés.Des vitraux datant de la reconstruction du transept et de l'abside sont partiellement conservés dans les baies 1 à 4 (la baie 4 est datée de 1540) ; la baie d'axe (baie 0) a été bouchée en 1674. Les vitraux d'origine ont été mélangés et très restaurés au cours des siècles, notamment après 1570, date du pillage de l'église pendant les guerres de religion, puis au cours de la réfection générale de l'édifice menée à la fin du XVIIe siècle. Plus près de nous, des restaurations sont intervenues en 1910, puis après la Seconde Guerre, en 1975-1976 et enfin en 1995 par l'atelier Vinum qui a créé à cette occasion quatre nouvelles verrières pour le transept. Une verrière donnée par un certain Etienne Emery et son épouse Marguerite est consacrée à leurs saints patrons respectifs et à des scènes de la vie de saint Jacques (baie 3). Une autre, offerte par un chanoine Pierre et un couple de donateurs, est dédiée au premier des apôtres et montre une Transfiguration (baie 4). Enfin, les baies 1 et 2 présentent une iconographie mariale avec les Litanies de la Vierge et la Crucifixion, sa Présentation au Temple et son Assomption.
Edifice et verrières ont été classés monument historique (au titre immeuble) depuis 1840.
Contacter M. Cunninghan : 03 25 41 21 22.
©TCT
Leave a review about Eglise De L'assomption :
Horrible

Bad

Average

Good

Excellent
There is no review about Eglise De L'assomption, be the first to leave one !