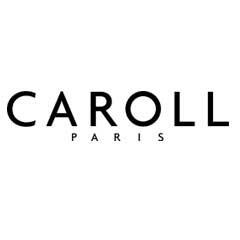 Caroll
Company , Factory outlet
at Saint-Julien-les-Villas
he Caroll brand is first and foremost a concern for beautiful materials, those that stand the test of time, which have a special place in the wardrobe of a woman who loves fashion, noble materials, both resistant and delicate, precious and discreet, with personality.
Caroll also leaves a lot of room for detail, sometimes invisible at first sight but which makes all the difference.

Elegant, modern, stylish and witty this woman is every woman. She is multiple, fatal, sensual or sparkling, she is always true.
Monday

10:00 AM - 7:00 PM

Tuesday

10:00 AM - 7:00 PM

Wednesday

10:00 AM - 7:00 PM

Thursday

10:00 AM - 7:00 PM

Friday

10:00 AM - 7:00 PM

Saturday

9:30 AM - 7:00 PM