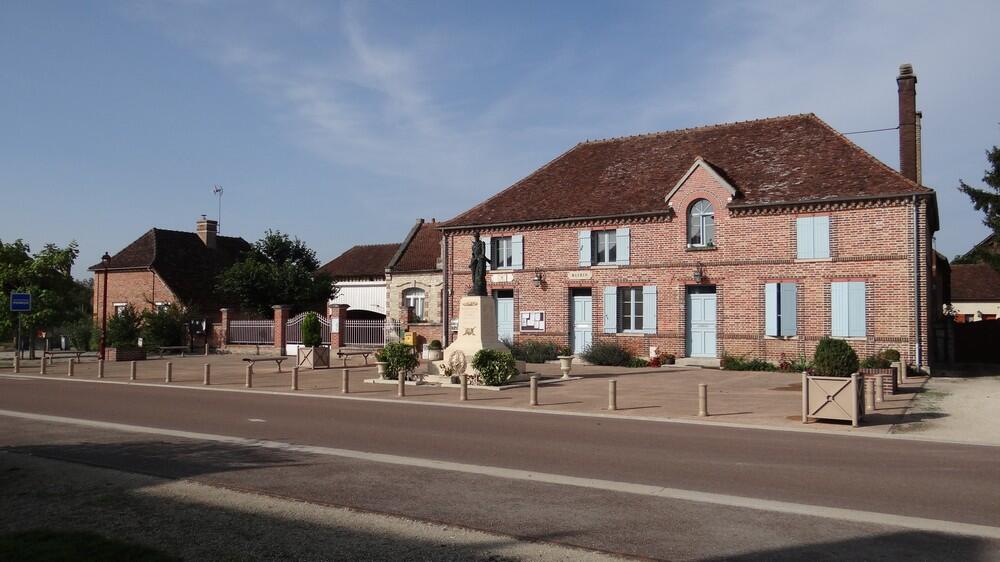 Mairie de Montreuil-sur-Barse
Public utilities
at Montreuil-sur-Barse
Currently the town hall is managed by Mayor Philippe Sauvage.
Montreuil-sur-Barse is 23.3 km south-east of Troyes. Served by the D106, D57 and D143, it is 11 minutes from exit 23 - Thennelières on the A26 connecting Calais to Troyes.

The commune of Montreuil-sur-Barse is a small commune in the Champagne region inhabited by 312 Montreuillois residents (INSEE 2014 census, municipal population).

Opening hours of the town hall:
- Tuesday from 2:30 pm to 4 pm
- Friday and Saturday from 10:30 am to 12 pm

A nice initiative on this commune of Montreuil-sur-Barse is set up by some of its inhabitants... a digital audioguide to discover the history of the commune while walking around.
Simply download the IziTravel application to your laptop and then "The Squirrel's Journey" (thanks to geo-location, the laptop can find the route on its own once the IziTravel application is installed).
Here is the link to follow: https://izi.travel/fr/3502-le-parcours-de-l-ecureuil/fr
You will thus have a brief presentation of the village and then a description of 11 "tourist attractions" present in the town: the school, the town hall, the 14/18 monument, the church, the stele of 27 August 1944, the Nerot cross, Jean qui rit/Jean qui pleure, the Saint Gilles fountain, the washhouse, the path to the chore, the Berthaut cross and the 16th century Champagne checkered house. The explanations last about 20 minutes in total.
Tuesday

2:30 PM - 4:00 PM

Friday

10:30 AM - 12:00 PM

Saturday

10:30 AM - 12:00 PM