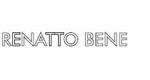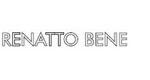 Renatto Bene
Company , Factory outlet
at Pont-Sainte-Marie
Renatto Bene has been offering, for 45 years on the French market, a Franco-Italian fashion

We dress the active woman with flowing clothing shapes, trendy prints and a wide range of colours for each season.
Renatto Bene is committed to the protection of French and European employment and know-how. As part of our commitment, we guarantee that 70% of our total production is manufactured between France and Italy, more than 30% of which is produced directly in Paris.
Monday

10:00 AM - 7:00 PM

Tuesday

10:00 AM - 7:00 PM

Wednesday

10:00 AM - 7:00 PM

Thursday

10:00 AM - 7:00 PM

Friday

10:00 AM - 7:00 PM

Saturday

10:00 AM - 8:00 PM

Sunday

10:00 AM - 6:00 PM