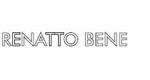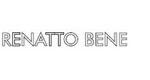 Renatto Bene
Company , Factory outlet
at Pont-Sainte-Marie
Renatto Bene has been offering French-Italian fashion for 45 years in the French market.

We dress the active woman with flowing clothing shapes, trendy prints and a wide range of colours for every season.

Renatto Bene is committed to protecting French and European employment and know-how. As part of our commitment, we guarantee that 70% of our entire production is manufactured between France and Italy, of which more than 30% directly in Paris.

Renatto Bene pays close attention to the manufacturing decisions of its collections in order to reduce CO2 emissions as much as possible through its choice of production location.
Monday

10:00 AM - 7:00 PM

Tuesday

10:00 AM - 7:00 PM

Wednesday

10:00 AM - 7:00 PM

Thursday

10:00 AM - 7:00 PM

Friday

10:00 AM - 7:00 PM

Saturday

10:00 AM - 8:00 PM

Sunday

10:00 AM - 6:00 PM