Atelier - Vitrail à la page
Workshops , Cultural at Troyes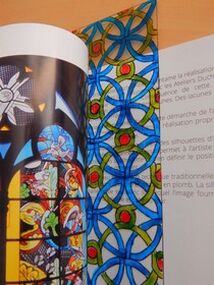 Exemple de création, atelier Vitrail à la page © Cité du vitrail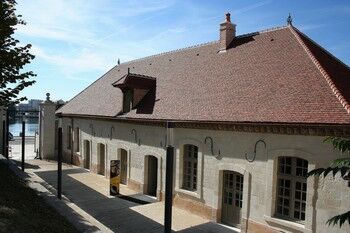 À 14h
Vitrail à la page ! (art plastique)

Pour être toujours à la page, imaginez et composez vous-même votre marque-page effet vitrail. Plusieurs dessins d'inspiration cistercienne sont proposés pour réaliser un marque page unique tout en sobriété et transparence. Atelier créatif.

Âge : adultes et jeunes à partir de 15 ans.
Durée : 2h

Tarif : 10 € pour un adulte, 6 € en tarif réduit* (règlement sur place avant le début de l'atelier)

*Tarif réduit, sur présentation d'un justificatif : moins de 18 ans, étudiant, senior, demandeur d'emploi, invalide, ICOM, journaliste.

L'atelier se situe au sein de l'Hôtel-Dieu-Le-Comte à Troyes : cour du musée de l'apothicairerie - entrée par le porche du côté du canal de la Haute-Seine - sous la chapelle.
Consulter les conditions de réservation sur le www.cite-vitrail.fr (inscription, règlement,.... )
Les inscriptions aux ateliers sont closes la veille de l'activité à 15h.
Exemple de création, atelier Vitrail à la page © Cité du vitrail
Leave a review about Atelier - Vitrail À La Page :
Horrible

Bad

Average

Good

Excellent
There is no review about Atelier - Vitrail À La Page, be the first to leave one !