DANS LES COULISSES DE CANAL 32 !
Local event , Fair or trade show at Troyes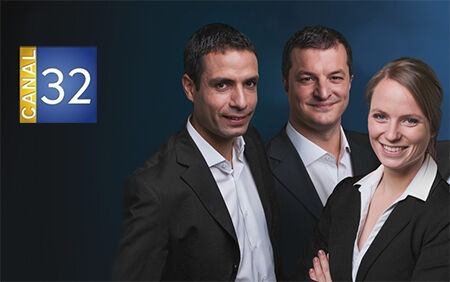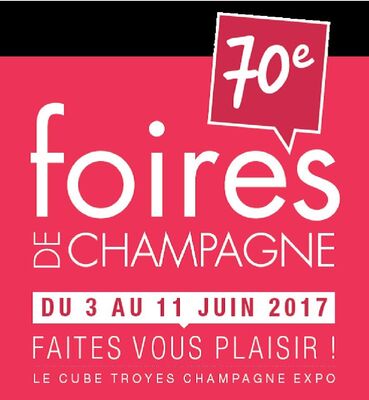 Les week-ends et le lundi 5 juin à de 11h à 19h

Grande première au Foires de Champagne, votre télévision locale CANAL 32 vous fait découvrir les coulisses du petit écran !

Un événement participatif : prenez les commandes et vivez la vie d'un journaliste, d'un présentateur ou encore d'un monteur vidéo à travers différents ateliers.
> Présentez la météo !
> Présentez une émission à l'aide d'un prompteur !
> Réalisez une interview !
> Montez une vidéo !

Rendez-vous sur le côté du Hall 1, à vous de jouer !

Retrouvez votre télévision locale sur www.canal32.fr et sur facebook : www.facebook.com/canal32

LES FOIRES DE CHAMPAGNE FÊTENT LEUR 70 ANS ! 70 ans, ça se fête !
Cette édition anniversaire proposera sur 9 jours, de grands moments de divertissements :
Une programmation musicale de choix
Des animations en journée
Des animations dédiées aux familles
Un week-end prolongé avec un lundi férié le 5 juin (Pentecôte)

Programme complet : foiresdechampagne.com
HORAIRES D'OUVERTURE AU PUBLIC :
Du samedi 3 au samedi 10 juin 2017 de 11h à 21h
Le dimanche 11 juin 2017 de 11h à 19h
Ouverture prolongée de 3h pour le secteur « Restauration », tous les jours sauf le dimanche 11 juin.

En prévente : 4 €
Sur place : Tarif tout public 5€ | Tarif réduit* 3€ | Tarif enfant 5-12 ans 1€
Gratuit pour les moins de 5 ans
*pour les groupes à partir de 20 billets et PMR

1 BILLET = 1 ENTREE *
Le prix comprend l'entrée sur les foires de Champagne et le concert du jour *toute sortie du périmètre des foires est définitive
Réservations à la Maison du Boulanger 42 rue Paillot de Montabert à Troyes
Par Téléphone au 03 25 40 15 55 ou en ligne
Frais de vente à distance : 1 € par commande.
Schedules

From

June 3, 2017

until

June 5, 2017

From

June 10, 2017

until

June 11, 2017
Leave a review about Dans Les Coulisses De Canal 32 ! :
Horrible

Bad

Average

Good

Excellent
There is no review about Dans Les Coulisses De Canal 32 !, be the first to leave one !