DIY (Do It Yourself)
Show at Saint-André-les-Vergers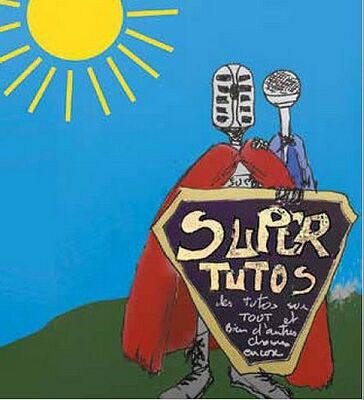 Le Jeudi 22 février 2018 à 19h
Compagnie FMR
Comédie Radio-Théâtrale/Création - Durée estimée : 1h10 - Tout public dès 12 ans - Tarif A

Tarifs (hors Festival Guitares du Monde et spectacles en partenariat) :
• Tarif individuel tarif A = 13 € / Tarif B = 7 €
• Comités d'entreprises, adhérents FNAC, abonnés au Théâtre de la Madeleine = 9,50 €
• Groupes à partir de 10 personnes = 8,50 €
• Tarif réduit (étudiants et demandeurs d'emploi) = 4,50 €
• Enfants et Jeunes jusqu'en terminale = 3 €
• Abonnement 3 spectacles : 28,50 €
(Spectacles en Tarif A uniquement)

Un tutoriel est un guide d'apprentissage, un outil pédagogique constitué d'instructions détaillées, pas après pas. Mais s'ils étaient à l'origine conçus pour l'univers informatique, en moins d'une décennie, les tutos ont investi tous les domaines de la vie : Brico, gâteaux, auto, santé, amour, sexualité, éducation, décoration… Ils sont là partout, résonnent sur les réseaux sociaux comme autant d'injonctions à devenir meilleur, autonome, capable enfin de se débrouiller en tout par soi-même. Dans « DIY (Do It Yourself) » deux comédiens, armés de leurs outils scéniques, tenteront de créer pour vous le tuto ultime, le tuto des tutos : le grand tuto de la vie. Arrêter les guerres, prendre son avenir en main, courir sans se fatiguer, savoir voter, paresser, mentir, aimer…

De et avec : Luc Lemonon et Catherine Bussière
Une production compagnie FMR, avec le soutien de l'Espace Gérard Philipe et du Théâtre de la Madeleine.
Leave a review about Diy (Do It Yourself) :
Horrible

Bad

Average

Good

Excellent
There is no review about Diy (Do It Yourself), be the first to leave one !