Escale du dimanche "Un autre Renoir"
Cultural , Exhibition , Guided tour at Troyes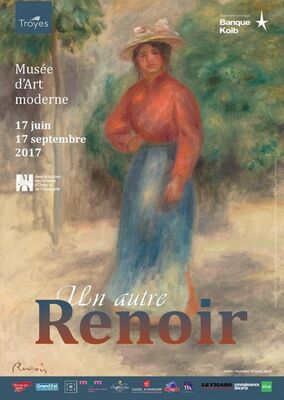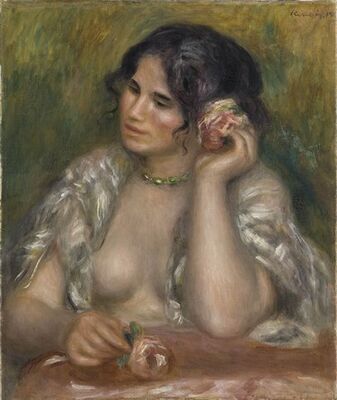 A 14H30 et à 18H
Autour de l'exposition"un autre Renoir"
Collections nationales Pierre et Denise Lévy
Se composant d'une quarantaine œuvres issues majoritairement de collections publiques françaises, cet accrochage propose une relecture de la carrière d'un des artistes français majeurs des XIXe et XXe siècles. Un parcours thématique interroge le mythe qui s'est construit autour de Renoir et propose de redécouvrir son oeuvre au travers de sujets peu connus telle la peinture de nature morte, l'influence d'Essoyes sur sa peinture ou encore son oeuvre sculpté.
Cet événement bénéficie du soutien des musées de l'Orangerie et d'Orsay avec notamment un commissariat scientifique par Paul Perrin, conservateur d'Orsay aux côtés de Daphné Castano, conservatrice du musée d'Art moderne de Troyes et commissaire générale de l'exposition.
Cette exposition est accompagnée d'un ouvrage richement illustrée ainsi que d'un programme d'actions pour tous les publics : visites guidés, conférences, projections, ateliers... De plus, un espace de médiation en libre accès est intégré dans le parcours de l'exposition.
Caractéristiques :
- Exposition monographique
- Prêts exceptionnels des Musées d'Orsay, de l'Orangerie et de nombreux autres musées français
- Quarantaine d'œuvres
- Catalogue édité de 216 pages

INCLUS DANS LE BILLET D'ENTREE

Musée ouvert du mardi au dimanche :
10h - 13h / 14h - 18h (Du 1er avril au 31 octobre)
10h - 13h / 14h - 17h (Du 1er novembre au 31 mars)

Pierre Auguste Renoir (Limoges, 1841 - Cagnes-sur-Mer, 1919)
Gabrielle à la rose, 1911
Huile sur toile, 55,5 x 47 cm
Paris, Musée d'Orsay
RF 2491
© RMN-Grand Palais (musée d'Orsay) / Patrice Schmidt
Leave a review about Escale Du Dimanche "un Autre Renoir" :
Horrible

Bad

Average

Good

Excellent
There is no review about Escale Du Dimanche "un Autre Renoir", be the first to leave one !