Exposition Élodie Lesourd
Cultural , Exhibition , Contemporary art , Painting at Troyes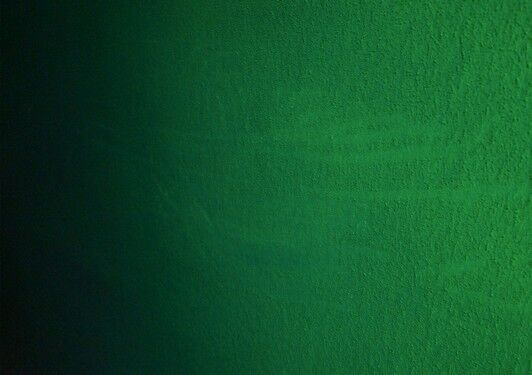 Élodie Lesourd, Duel 9005 / S2070G10Y (détail), 2015
Vernissage de l'exposition d'Élodie Lesourd le jeudi 6 octobre 2016, à partir de 18h30
Exposition du vendredi 7 octobre au vendredi 9 décembre 2016
Ouvert du lundi au vendredi de 12h à 18h, sauf les jours fériés. Entrée libre.

L'exposition Aniline Black, pensée spécifiquement pour le Centre d'art contemporain / Passages par Élodie Lesourd, est à la fois une exploration des différentes facettes de son travail mais aussi une invitation à faire la généalogie du lieu et de la peinture même. En prenant comme point de départ l'histoire du bâtiment et son passé lié à l'industrie de la bonneterie et plus particulièrement à la préparation de la teinture noire inverdissable, le projet déploie toute une réflexion chromatique autour de la volonté de fixer l'éphémère.
En activant ce noir dangereux et néfaste, qu'il se manifeste sous le glacis lisse et froid d'une laque, teinté dans du cuir, ou en dispersion poudreuse, l'approche de la couleur se fait via le mystère et l'abstraction. Puis le chatoiement des couleurs se perçoit par la présence notamment de peintures hyperrockalistes, vestiges, fixations d'un passé disparu. Le pigment peint ou brut dont les nuances vives attirent et rassurent peut se révéler tout aussi trompeur et dangereux. Entre lyrisme, désordre vital et apparence pérenne, les pièces qui se découvrent au fil de l'exposition sont autant de modes d'enquêtes sur l'essence des choses. Si la musique, dont la présence ici est silencieuse et discrète, se fait l'accord premier, l'ensemble du projet
invite à une écoute intérieure et colorée.
Leave a review about Exposition Élodie Lesourd :
Horrible

Bad

Average

Good

Excellent
There is no review about Exposition Élodie Lesourd, be the first to leave one !