"High Dolls" - Compagnie Opéra Pagaï
Music , Concert , Puppet at Troyes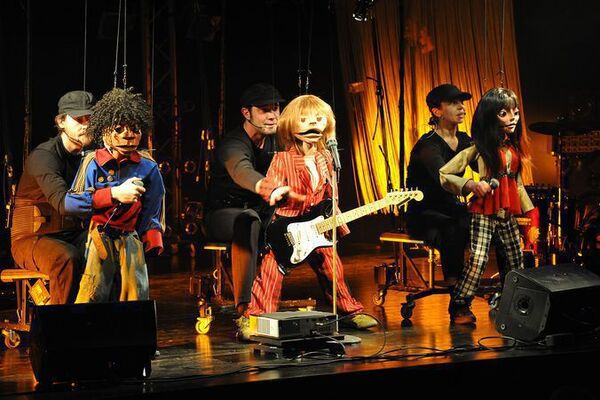 Opéra Pagaï
Vendredi à 15h - Samedi à 20h30

C'est à un vrai concert de rock en live que vous convient ces «High Dolls» (grandes poupées) de 1m20 environ. Ces enfants rock-stars de 10 ans puisent leur inspiration chez des groupes tels que The Beatles, Gorillaz, Noir Désir ou encore Placebo. Le résultat de ce mélange explosif donne une musique à leur
image : énergique, revendicative et fouillée. Et en plus de ce spectacle live inédit, un écran géant sur scène diffuse quelques clips « backstage », qui nous permettent de nous immiscer dans la prétendue vie hors-scène de ces marionnettes. De nombreuses vraies « fausses guest stars » se succèdent, alimentant l'idée de « star-system », développée par l'équipe de l'Opéra Pagaï. Est-il possible d'admirer un groupe qui n'existe pas ? Peut-on être factice et populaire à la fois ? Tous les codes sont rassemblés pour faire de ces poupées de latex de vraies superstars… et questionner du même coup les processus de fabrication des idoles.
Leave a review about "high Dolls" - Compagnie Opéra Pagaï :
Horrible

Bad

Average

Good

Excellent
There is no review about "high Dolls" - Compagnie Opéra Pagaï, be the first to leave one !