La Peinture S'anime !
Cultural , Lecture at Troyes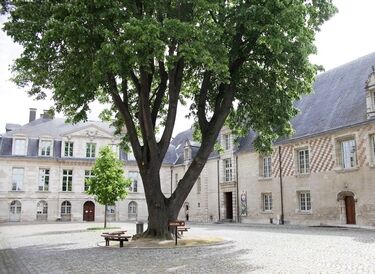 MAMCourArbre (c) A. Clergeot - Ville de Troyes
A 17h30
Association des Amis du Musée d'Art Moderne de Troyes
Présentée par Jérôme Descamps, de l'assocation la Pellicule ensorcelée.

Un programme de courts-métrages internationaux où la peinture devient la matière première des images :
- Caprice en couleur (Begone dull care) (Canada – 1949 ) de Norman McLaren, Evelyn Lambart,

- Le Vieil homme et la mer (Russie / Canada / Japon – 1999) de Alexandre Petrov,

- Mona Lisa descending a staircase (États-Unis – 1972) de Joan C. Gratz,

- Hammam (France – 1991) de Florence Miailhe,

- Le Bal du minotaure (France - 1997) de Lorenzo Recio,

- La Jeune fille et les nuages (Suisse – 2000) de Georges Schwizgebel,

- OÏO (Animation – Canada – 2003) de Simon Goullet,

- Fédération tunisienne de football (Italie/Tunisie – 2014) de Gianluigi.


La conférence est ouverte gratuitement à tout public, dans la limite des 100 places disponibles.
Leave a review about La Peinture S'anime ! :
Horrible

Bad

Average

Good

Excellent
There is no review about La Peinture S'anime !, be the first to leave one !