Musée d'Art moderne, La rénovation !
Cultural , Exhibition at Troyes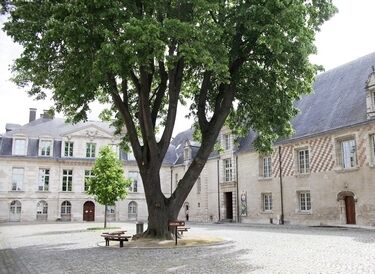 MAMCourArbre © A. Clergeot - Ville de Troyes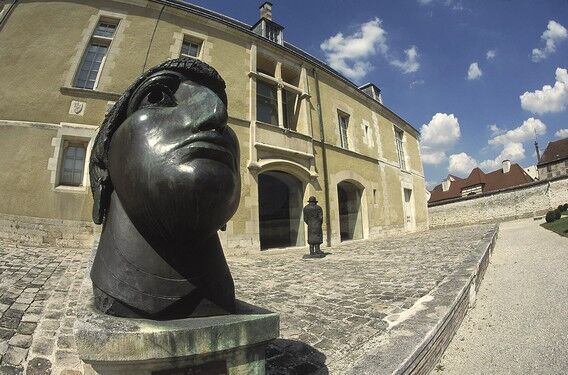 D.le Névé-OT Troyes
Le 2 avril, le musée d'Art Moderne ferme au public afin de commencer sa rénovation dont les premières études préalables datent de 2013. Pour que les entreprises puissent intervenir dans des espaces vides à l'automne 2018, l'équipe des musées va mener le « chantier des collections » afin de décrocher et de mettre en réserves la totalité des oeuvres. Cette rénovation est confiée à l'atelier d'architecture Peiffer-Freycenon-Rossit en collaboration avec Maffre Architectural Workshop pour la muséographie et Métamorphose pour la réalisation du jardin.

À terme, le musée rénové comprendra :
- Une mise en accessibilité de l'intégralité du bâtiment pour les personnes à mobilité réduite (cheminements et commodités)
- Un nouveau parcours des collections permanentes étendu sur près de 400 m2 supplémentaires
- Un cabinet d'arts graphiques pour une présentation par rotation du fonds d'arts graphiques et des livres d'artistes
- Un espace de 400 m2 dédié aux expositions temporaires
- Un nouvel accueil agrandi comprenant boutique, toilettes et vestiaires
- Un atelier pédagogique dont la surface est doublée pour mieux accueillir les groupes
- De nouveaux espaces dédiés à l'événementiel
- Un jardin métamorphosé en lieu de vie et au parcours enrichi de nouvelles sculptures

Sa réouverture est prévue en 2020. Cependant, d'ici-là, le musée et ses collections continuent de vivre au travers de multiples événements, à commencer par la Nuit des musées le 19 mai, et de projets hors-les-murs tant locaux qu'internationaux. L'actualité de cette rénovation sera à suivre sur l'ensemble des supports de communication des musées.
Ce grand projet, qui comprend également le musée des Beaux-arts et d'Archéologie et le nouveau site du Vouldy, permettra à l'horizon 2022, d'exposer encore plus d'œuvres au sein du parcours des collections permanentes et de proposer des services améliorés afin que l'ensemble des musées de la Ville soient de véritables lieux de vie, d'éducation, d'échanges et de délectation esthétique.
La rénovation du musée d'Art moderne est financé par l'État/DRAC Grand Est, la Région Grand Est, le Département de l'Aube, Troyes Champagne Métropole et la Ville de Troyes.
Schedules

From

April 2, 2018

until

January 2, 2020
MAMCourArbre © A. Clergeot - Ville de Troyes
D.le Névé-OT Troyes
Leave a review about Musée D'Art Moderne, La Rénovation ! :
Horrible

Bad

Average

Good

Excellent
There is no review about Musée D'Art Moderne, La Rénovation !, be the first to leave one !